The Literacy Coalition of Colorado serves the organizations that teach adults who need to learn to speak English better, or who want to improve their reading and math skills. Because much of what we do indirectly benefits adult learners, we are not eligible to apply for most of the grants available to those who directly provide classes for adults.
That means we depend on your support to continue the services we offer:
Maps for learners to find classes and for volunteers to find locations to serve.
Training events for volunteers and teachers in adult education programs.
Please consider donating to the Literacy Coalition of Colorado. Help us make our communities more
literate, more productive, more healthy. Thank you for your generosity.
The Literacy Coalition of Colorado is a 501(c)(3) nonprofit organization. Donations are tax-deductible to the extent allowed by law.
DONATE ONLINE: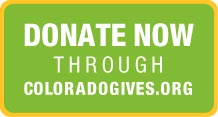 DONATE BY MAIL:
Literacy Coalition of Colorado
1031 33rd Street, Suite 133
Denver, CO 80205-2729
BECOME A SPONSOR:
Visit our Sponsor Page online or phone us at 720-786-6291 to learn more about sponsorship opportunities.
DONATE A VEHICLE:

Are you thinking of selling or trading in that old car? Why not donate it instead?
The Literacy Coalition of Colorado has partnered with Vehicles For Charity to provide an easy-to-use, tax-deductible process to donate your vehicle. When you donate your vehicle to the Literacy Coalition of Colorado, you will be supporting programs that teach adults to read, to speak English better, and to earn their high school equivalency certificate. Plus, you can receive a tax deduction when you itemize your return.
Read more about this exciting program or call 1- 866-628-2277.
Donate Your Car